Serenity Now!!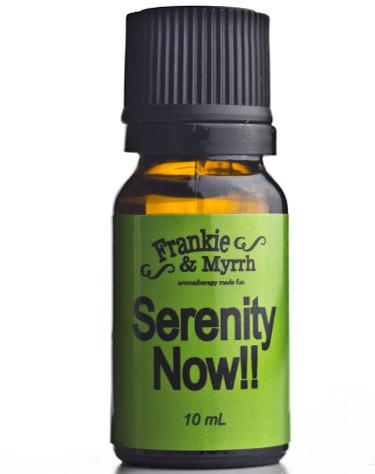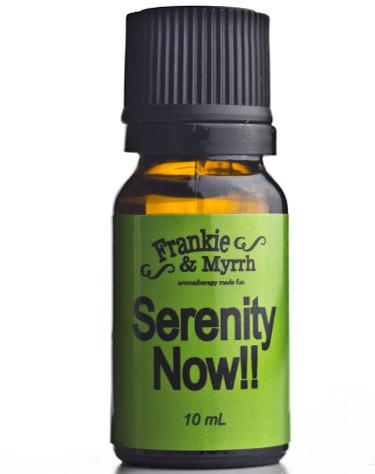 Serenity Now!!
Restful, silent bliss
Essential Oil Blend in a dropper bottle
10ml/.33 Fl oz
WHAT DOES IT SMELL LIKE?
Woodsy and fresh with citrus notes
WHAT OILS ARE IN IT?
Spruce, Orange, and Frankincense
WHAT DOES IT DO?
Takes you to Tahoe, no tire chains required
MORE INFO

Achieve restful, silent bliss.

Smells like meditating in Tahoe. We often say that Serenity Now!!! is like having "camping in a bottle." When I smell this blend, I imagine I'm in the woods alone, relaxed, and nobody is bothering me.

Made with relaxing frankincense, spruce, and orange. Smells like woodsy silence.

Use a few drops of this blend in a diffuser while meditation or for yoga. This blend can be used in a carrier oil and applied topically to the skin or used to scent DIY bath and body products. Avoid getting product in eyes.
Ingredients: Essential oils of Black Spruce (Picea mariana), Frankincense (Boswellia carterii), and Sweet Orange (Citrus sinensis).
.33oz/10ml with dropper cap
**Please consult your doctor before use, if you are pregnant or have any medical condition. Avoid getting product in eyes. This product has not been evaluated by the FDA and is not intended to diagnose, cure, treat, or prevent disease. Individual results may vary.