Hello Sunshine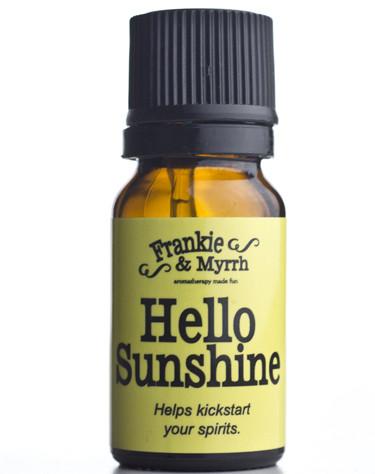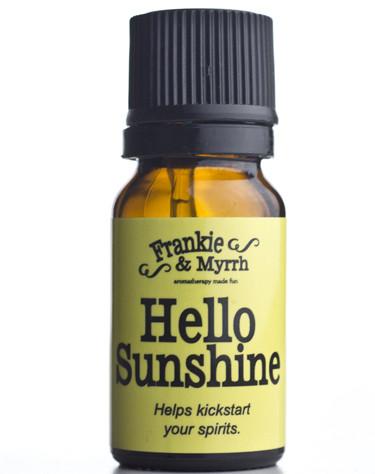 Hello Sunshine
Makes you happy
Essential Oil Blend in a dropper bottle
10ml/.33 Fl oz
WHAT DOES IT SMELL LIKE?
Bright citrus with floral notes
WHAT OILS ARE IN IT?
Bergamot, Lemon, and Rose
WHAT DOES IT DO?
Make you happy.
MORE INFO
Hello Sunshine in its pure essential oil form. Great for diffusing or DIY projects. Contains oils that help kickstart your spirits.
Bergamot (Citrus bergamia) has the fresh, sweet, citrus scent that is familiar to many as the flavoring in Earl Grey tea. It has a long history of use for oily and troubled skin. Hello Sunshine is mainly Bergamot, but we've added Rose and Lemon to boost its ability to kick-start your spirits.

Rose (Rosa damascena) provides a nice slight top note that smells just like the roses that your boyfriend bought you.

Lemon (Citrus limon) super boosts the citrusy, sunshine kick . Lemon consists of 68 percent d-limonene, a powerful antioxidant. Lemon essential oil is cold-pressed from the rinds of lemons.


10 mL / .33 oz.

Ingredients: Essential Oils of Bergamot & Lemon, Rose Absolute, Myrrh Essential Oil, Vitamin E, and Rosemary Seed Extract.

**Please consult your doctor before use, if you are pregnant or have any medical condition. Avoid getting product in eyes. This product has not been evaluated by the FDA and is not intended to diagnose, cure, treat, or prevent disease. Individual results may vary.