Cloth Menstrual Pads - 12" Heavy Absorbency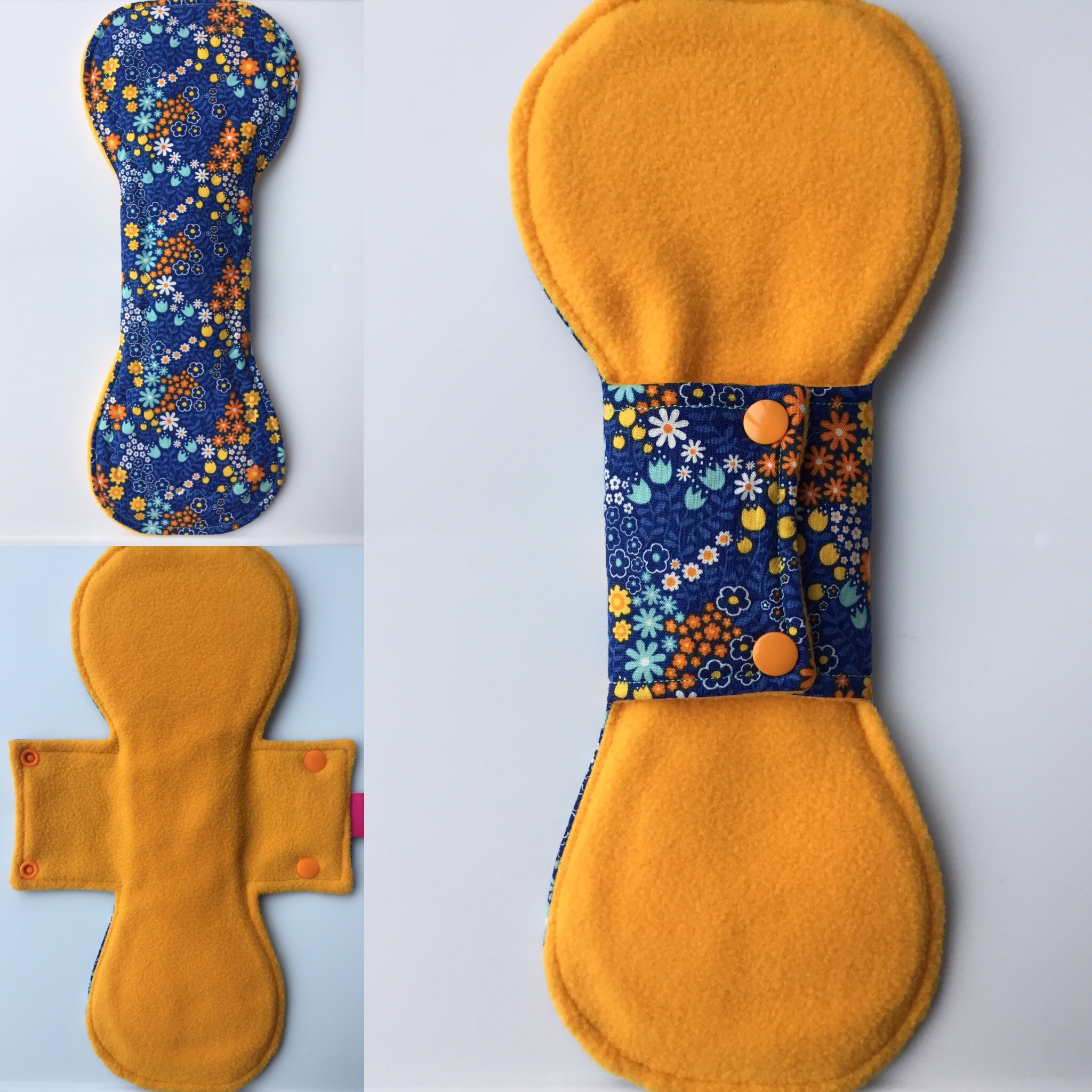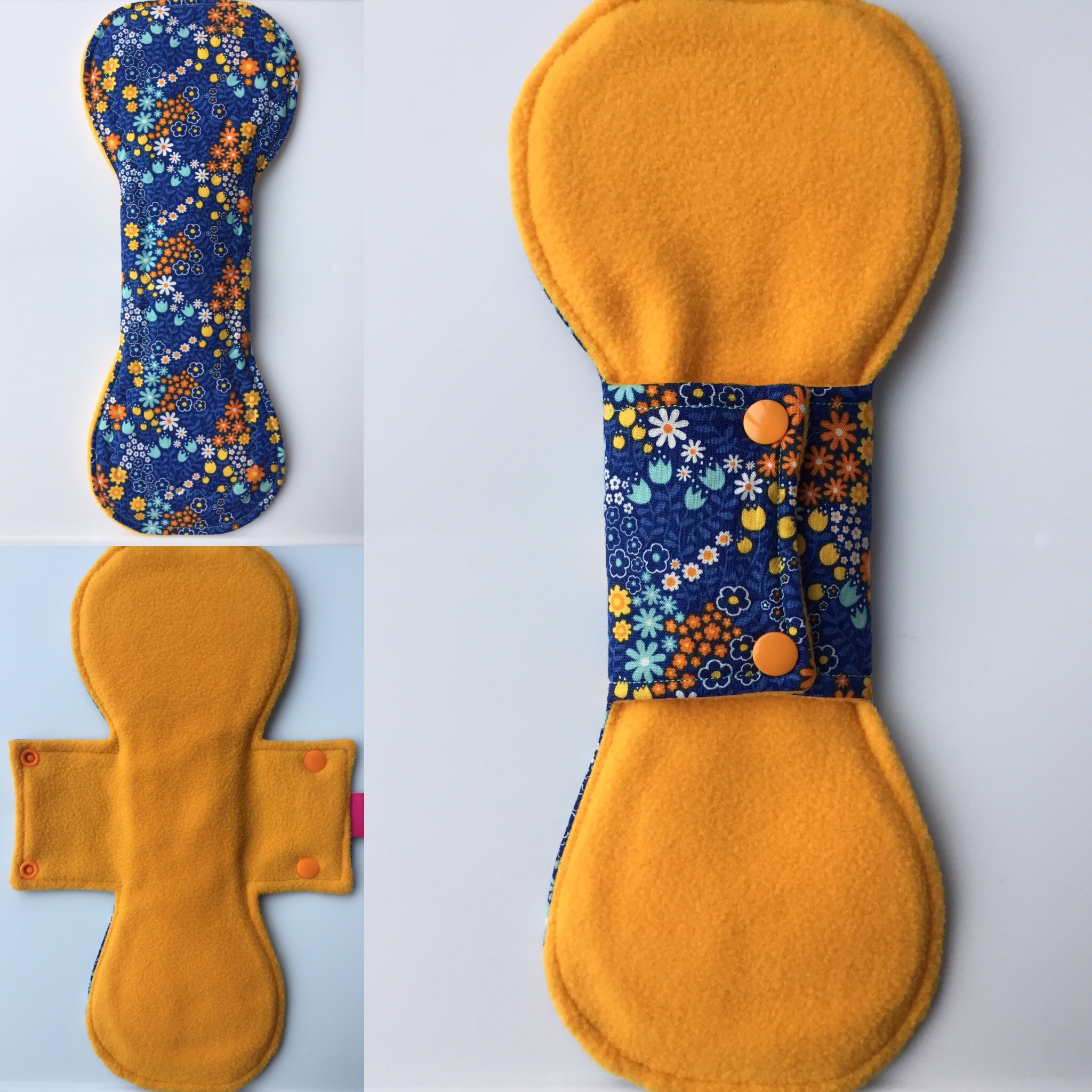 Cloth Menstrual Pads - 12" Heavy Absorbency
Heavy absorbency is for moderate to heavy menstrual flows, postpartum, overnight and moderate incontinence.
Pads are worn with the fabric print side towards your body and the solid color side against your panties. Snaps go around your panties and hold it in comfortably in place. Cloth pads are meant to be worn about the same amount of time you might wear a disposable - typically about 4 hours, but change as needed. They can be safely, and comfortably, worn all night.
Materials:
- Top is made from 100% Cotton.
- Absorbent core made from organic bamboo fleece provides thin, non-bulky protection.
- Bottom is an ultra-plush, light weight, velour fleece that provides complete breathability, durability and water resistance. Our top quality velour finish is comprised of extra soft, densely packed fibers that provide an ultra-smooth texture that most fleece lacks and also assures extreme pill resistance.
- KAM plastic snaps are made from polyacetal resin, a type of plastic that is stronger and more durable than other types of plastic.
All pads are handmade, and like any unique product, there may be some slight variations in pattern placement and dimensions.
Fabrics are laundered prior to pad construction in a dye free, organic detergent.
Recommended Cloth Pad Care:
- Rinse soiled pads in cold water until it runs clear.
- Pads can be set aside, or stored in a wet bag, and do not need to be washed immediately.
- A gentle stain remover will keep your pads looking fresh and new. Find our favorite stain remover HERE!
- Pads may be washed with other items or separately, in water temperature of your choice. For a deep clean of your cloth pads, try our cloth stripper (recommended about once or twice per year).
Cloth pads will last indefinitely with a proper care routine.
Paditude Flip-Pad© 12" Heavy/Overnight
Length: 12" Gusset Width: 3" Top Width: 4.75" Bottom Width 4.75" Thickness is less than 1/4"